---
Chocolate Lovers Brownie with Zucchini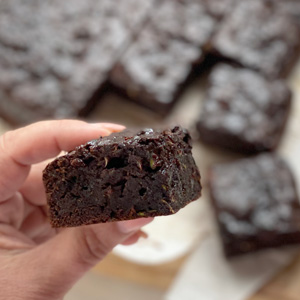 Ingredients
1 Gold Label Chocolate Brownie Baking Mix as per pack PLUS
2 small grated zucchini
1 extra egg
Method
Make up Gold Label Chocolate Brownie as per instructions.
Mix in the extra egg and grated zucchini.
Bake at 180c until just set, but still a bit soft (personal preference on the brownie front but I prefer mine under than over).
Slice and freeze for lunchbox treats.
© Recipe created for Bakels by @leeannyare
---
Find the complete range in your local supermarket today!