---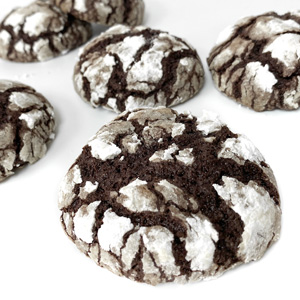 Ingredients
One packet 500g BAKELS CHOCOLATE BROWNIE MIX
100g / ½ Cup Flour
100g (2) Eggs (Beaten)
100g Butter (softened)

Variations

130g / ½ cup Salted roasted peanuts
130g (small pack) M&Ms
50g /⅓ cup Coconut thread
50g Thai Ginger (glaced diced)
Icing sugar (to coat)
Method
Mix all ingredients – low speed in a mixer or for one minute or mix by hand.
Scrape down bowl and mix for a futher minute.
Chill mixture for one to two hours.
Portion into even sized balls (Golf ball size) Heavily coat the entire ball with icing sugar Evenly space on a baking tray.
Bake at 190c° for 15 minutes (Ovens may vary) they will still be soft in the middle! Cool completely.
---
Find the complete range in your local supermarket today!