---
Blueberry Muffins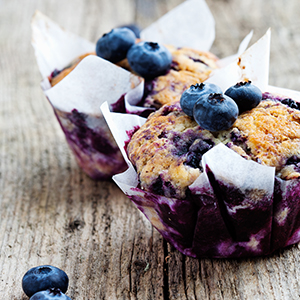 Ingredients
60g butter, softened
⅓ cup frozen blueberries
⅓ cup water
⅓ cup sugar
3 eggs
1¼ cup BAKELS GLUTEN FREE BAKING MIX
Method
Cream butter and sugar until light and fluffy.
Beat in eggs 1 at a time beating well after each addition.
Stir in water.
Sift Bakels Gluten Free Health Baking Mix and stir in to combine.
Fold in frozen blueberries.
Spoon mixture into well greased muffin tray.
Bake at 180°C for 15-20 minutes, or until done.
---
Find the complete range in your local supermarket today!